Promote Flipstik. Get Paid.
Apply to be a Flipstik Brand Ambassador
How it Works
From Snoop Dogg to Soccer Moms, everyone loves Flipstik! Have you found yourself telling friends about it? Don't you think you should be rewarded? We do.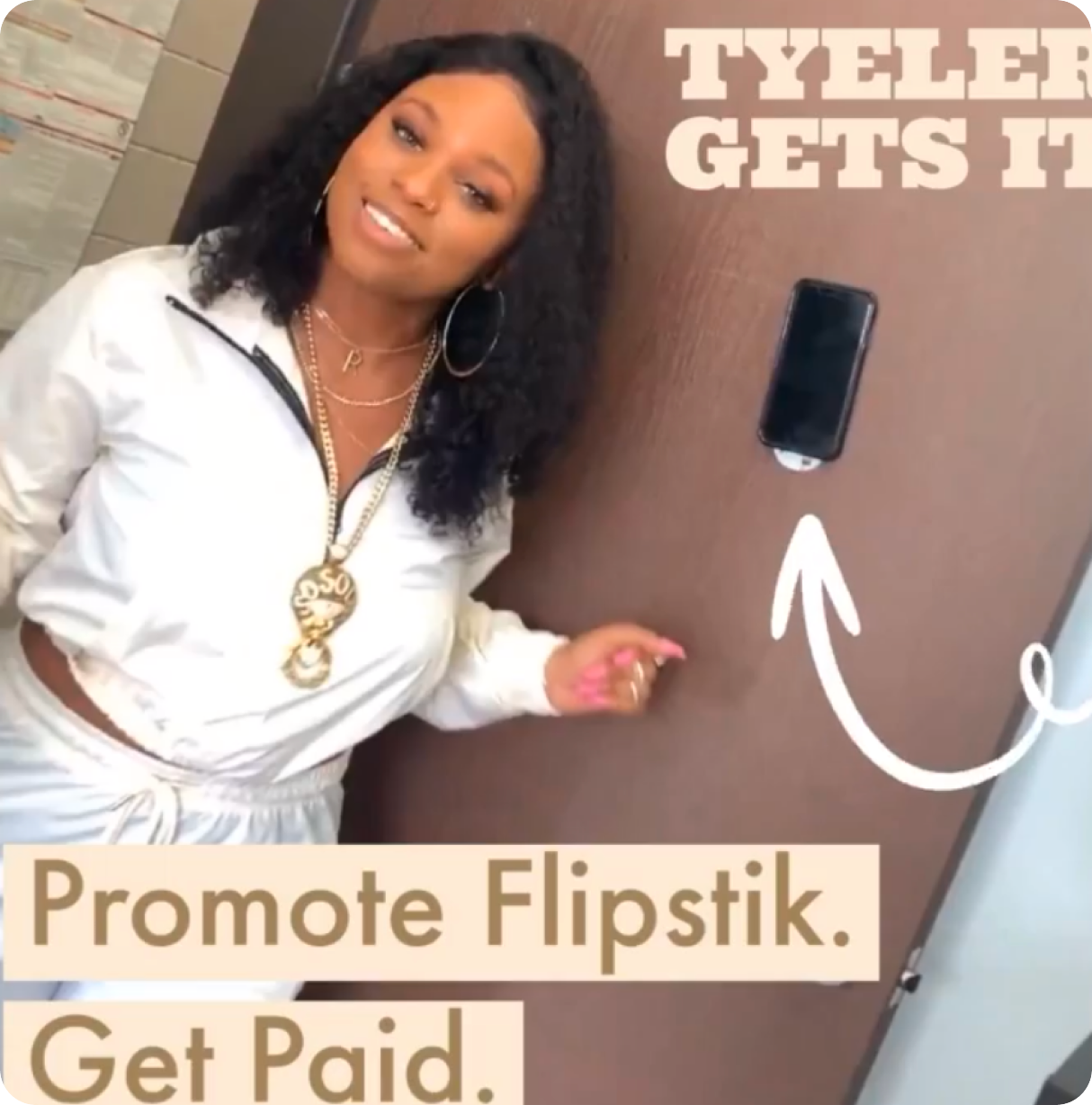 Get a 20% discount on your purchases.

As a FBA your lifetime discount applies to all of your orders for life! Plus you'll also get exclusive access to product releases and special promotions.
Get a 20% off discount coupon code for your followers and earn 20% commission for their purchases.

After you apply you'll get access to your ambassador dashboard where you'll find your discount link and unique code. You get paid weekly via paypal for any sales you send our way!

Share your custom discount link or code with your followers and they'll get a 20% discount on their orders, and you'll earn 20% of all the orders you deliver for us!
Apply Now
Getting Started

Becoming a Flipstik Brand Ambassador (FBA) is simple.
1. Click Apply
2. Post unique content using Flipstik on your social media
(tag @getflipstik)
3. Get paid weekly + see your reach and revenue on the live FBA Dashboard
Any other questions?
Get in touch